Junior Wing
The school provides professional childcare with superb facilities like :
Separate Campus for juniors.
Air conditioned playgroup room for tiny tots.
Air conditioned van for the tiny tots.
Play way and Montessori method of teaching.
Kiddies Corner.
Provision of free medical checkup.
Extensive facilities for indoor and outdoor sports.
Active participation in academic and cultural events.
Only worksheets are used in Nursery / KG.
Own swimming pool, horse riding track, gardens, stadium, airy rooms.
Computer multimedia training.
Trips and tours included in the educational programme.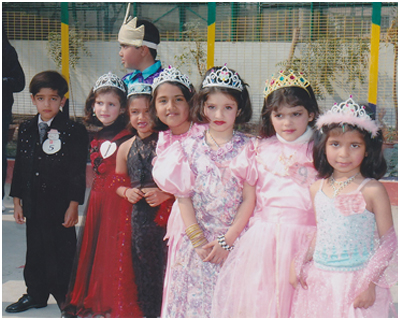 The staff has devised various skills and concept, which are highly desirable and essential to primary education like:-
Visual and observation skills.
Listening and concentration skills.
Language and reading skills.
Mathematic skills.
Manipulative Skills.
Self Help skills.
Social and emotional development.
Information technology skills.
Movie, Video shown through LCD & CD's.